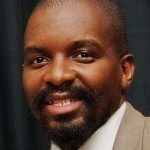 Thank you very much APSO for inviting me to be part of your 2015 Recruiter Indaba. The 2015 APSO Recruiter Indaba is on its way and APSO brings you the exciting theme titled: HOW TO BECOME A RECRUITMENT MASTERMIND!
Wesley is passionate about Social Media Management and Training within the Human Resources and Recruitment spheres. We are living in a socially connected business world and it is imperative that HR & Recruitment Professionals fully understand the different social media platforms and how they affect the day to day staffing challenges.
Meet Wesley at this year's APSO 2015 Indaba as he speaks on…
"The Professional Recruiter – Leveraging Social Media Tools to Recruit Talent".
Outcomes:
Position yourself as a Professional
Time Management in a SMART & Socially Connected World
Sourcing Tools
Boolean 101
Hashtags – Do's and Dont's
Social Media Platforms you should definitely be on

Social Media Rules of Engagement
The list of Speakers is here http://www.apso.co.za/?page=Speakers
Wesley's Topic is here https://apso.site-ym.com/?WesleyMadziva
Please note that each region will have different speakers, click on the region to find out more when you click here!
APSO Recruiter Indaba dates and venues. Click on the link for more information about each venue and who the speakers are for that region.
25 May 2015 – Durban
26 May 2015 – Port Alfred
27 May 2015 – Johannesburg
28 May 2015 – Cape Town